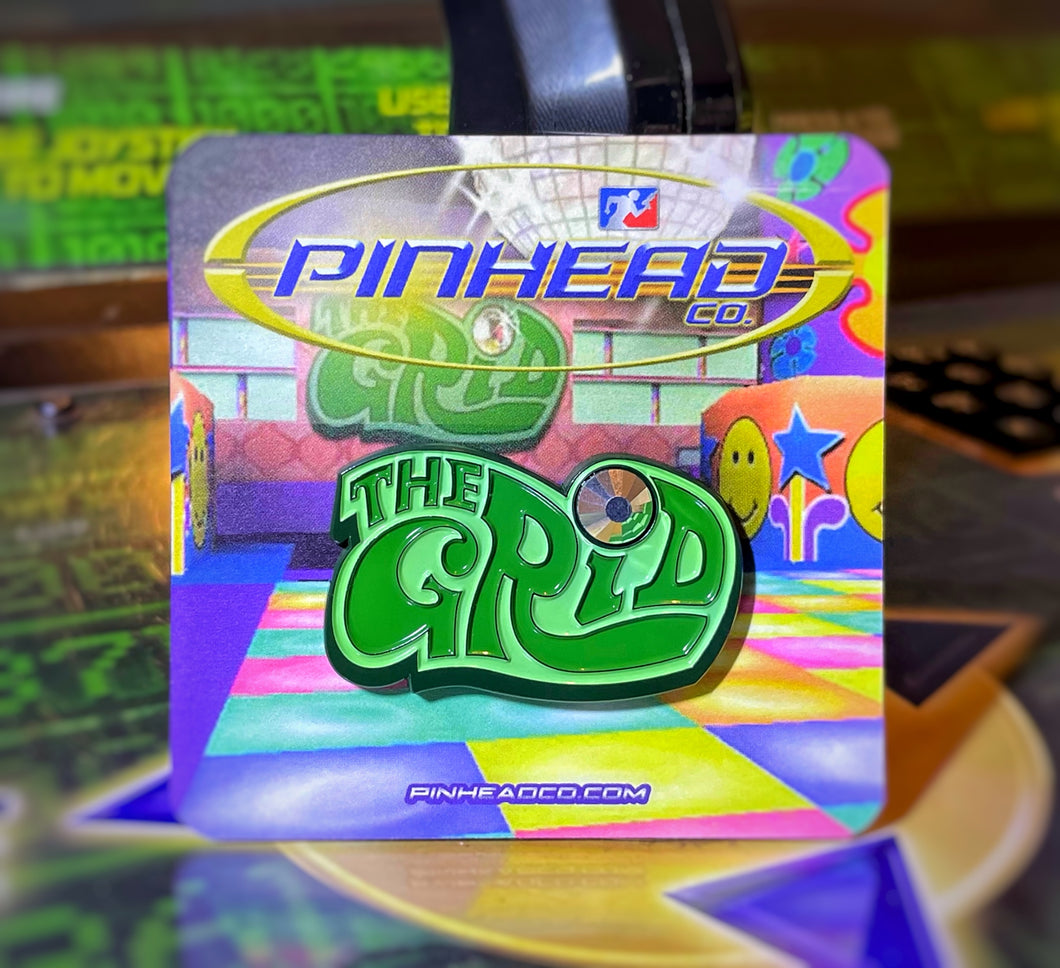 The Grid "Stayin' Alive" Pin
Regular price $15.00 Sale
Pinhead Co is back once again paying homage to Pinhead Co's favorite arcade game of all time "The Grid" by Midway Games! We present to you The Grid Stayin' Alive Pin! 
Only real Grid enthusiasts may recognize this piece from within the game itself! One of the Grid Arena levels is called "Stayin' Alive" which is a disco themed incredibly playful and fun map featuring all the elements of a 70's Disco including the light up dance floor, as well as a giant Disco Ball in the ceiling which has a hidden Flash Cannon inside, and the walls are sprinkled with various psychedelic inspired artwork. One of the main pieces of art that decorates some of the walls is a reimagined Grid Logo dressed in a 'groovy' font with a disco ball dotting the I and that is what inspired the pin I present to you!
The pin is done in soft enamel with a Labrador Crystal Rhinestone dotting the I to mimic the disco ball giving it that shimmering glitter effect!
Pin Size - 1.75" (Length)
Process - Soft Enamel w/ a Crystal Labrador Rhinestone
Metal Finish - Dyed Green Metal
Double Posted with Green Rubber Backings